Towerbosch Earth Kitchen | Stellenbosch Wedding Venue
23 / 08 / 17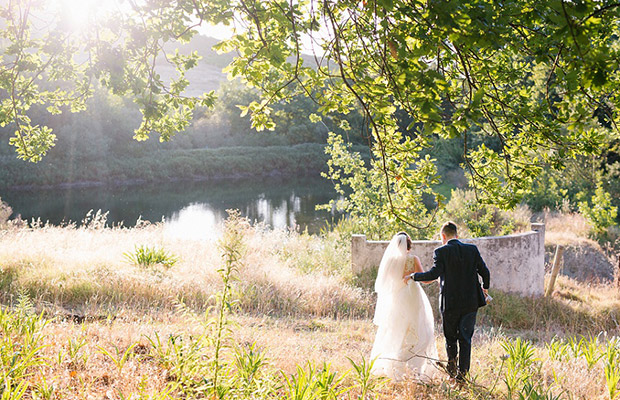 The concept of 'down-to-earth' takes on a magical charm at Towerbosch Earth Kitchen, one of the best-kept Winelands secrets, just outside Stellenbosch.
Having learnt of Towerbosch through wedding albums, I had to see the venue and its facilities first-hand. On arrival I was greeted by the lovely Marquerite and a crackling fire inside the thatch-roofed restaurant.
The venue offers a choice of two ceremony areas, the most popular being the outdoor garden ceremony area shaded by tall trees. In the case of bad weather, the smaller indoor venue provides an ideal Plan B – or Plan A. The choice is yours.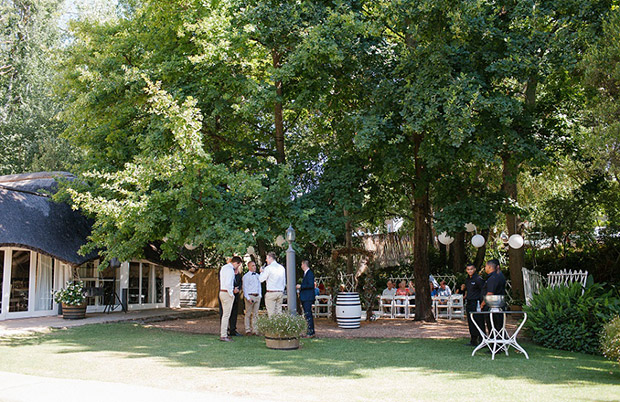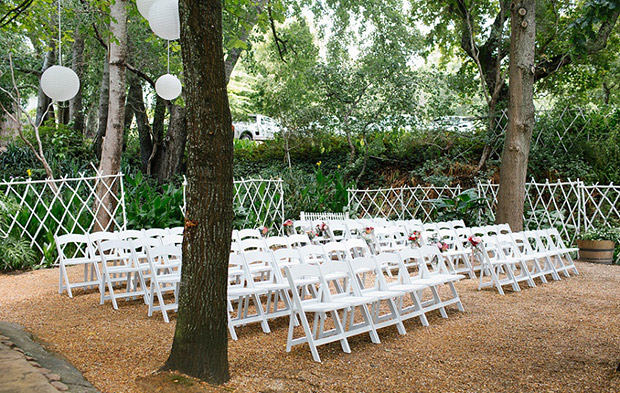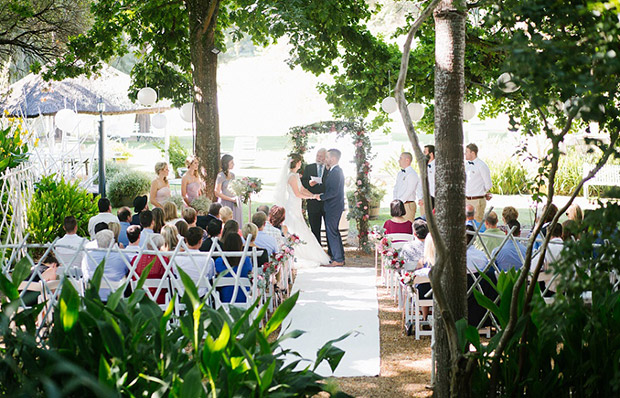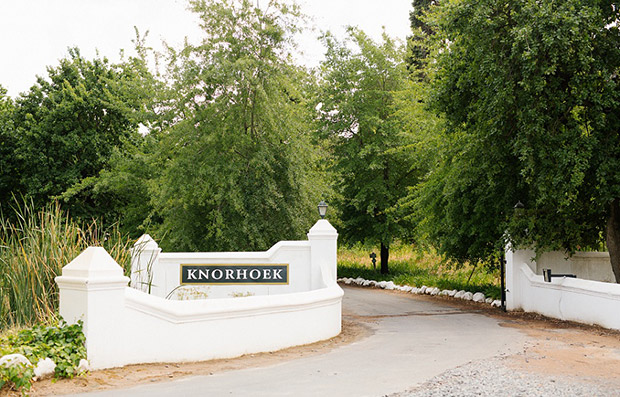 Once the couple has said their I Do's, guests can make their way to the extensive lawn area alongside the rock pool feature to enjoy drinks and canapés. Given the space, lawn games would be the perfect entertainment option for guests while the bridal duo heads off for their couple shoot.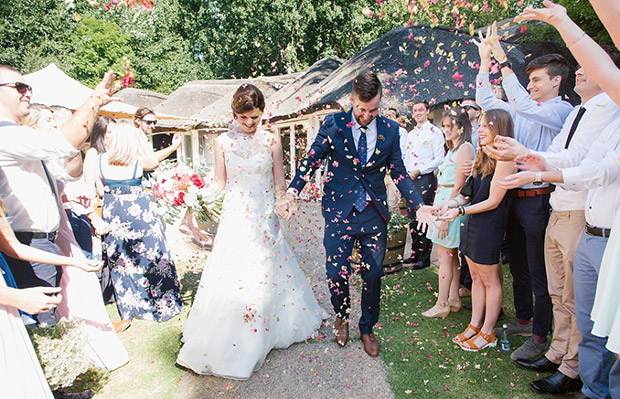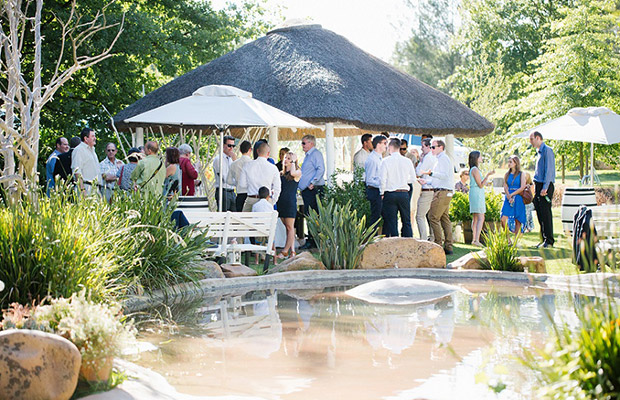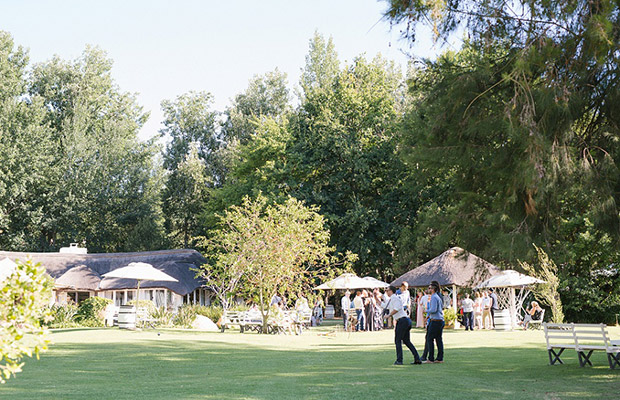 The reception venue is one of the most charming spaces I have seen. With no extra décor needed, the venue is ready and beautiful to use – ideal for couples who'd prefer minimal costs and troubles on the day.
The main feature and focus is the bespoke ceiling chandelier installation made of farm twigs painted white and draped with vintage treasures; old crockery and family trinkets. The floor is filled with unique chairs and tables of all shapes and sizes, which gives the space an eclectic, yet inviting feel. An array of family silverware and mixed china sourced from nearest and dearest cupboards adorns the tables. And a large fireplace and small library nook with old books and oversized leather sofas, round off a relaxed, homely ambience.
The venue prides itself on its unique style of preparing and serving food (which keeps any wedding or function interesting and exciting), as their festive fare is served feast-style on every table.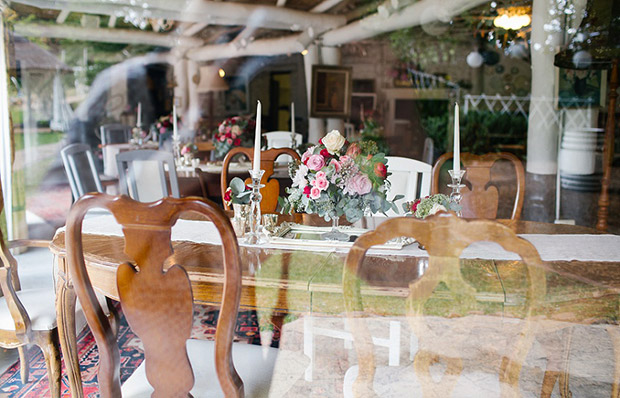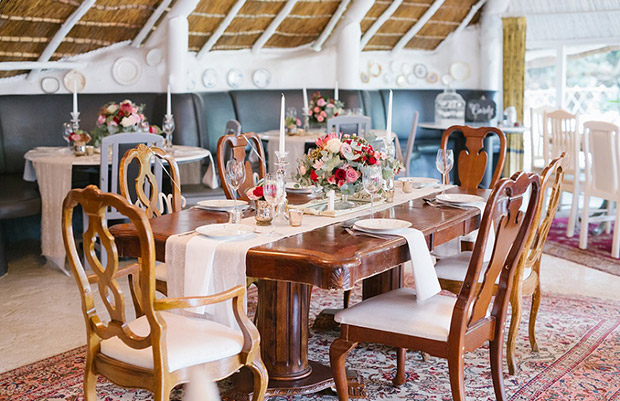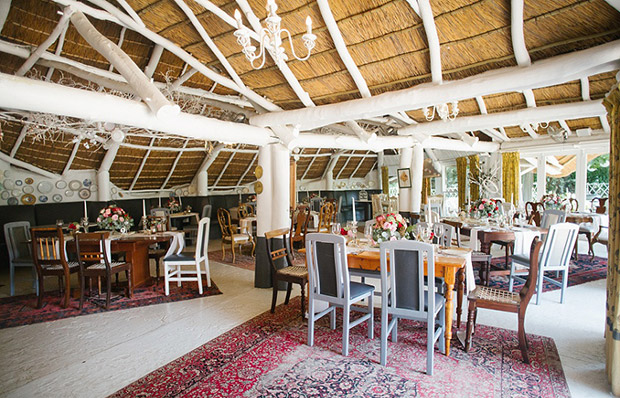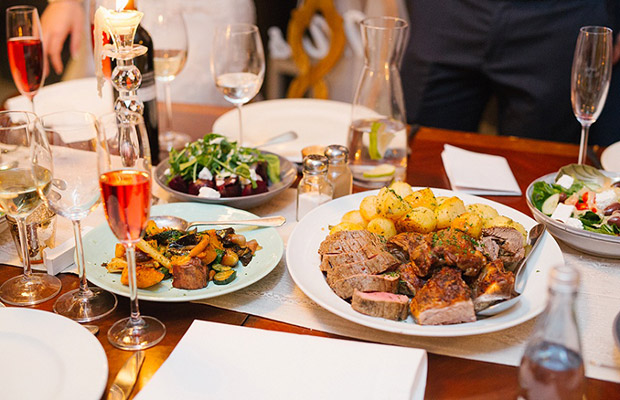 A place quite like no other, we are pleased to list Towerbosch on the Where's My Wedding website.
For more information or to contact Towerbosch directly, visit their website.
Photographs featured: Tasha Seccombe
Décor & Flowers: My Pretty Vintage