Top Cape Town Wedding Planner | Gina's Events
23 / 05 / 17

They say the proof is in the pudding and focusing on Gina Winkler as our featured top Cape Town wedding planner, we couldn't agree more! I'm sure most of you have come across a wedding online which has been planned and co-ordinated by Gina – with each wedding album capturing a unique, vibrant and oh-so trendy celebration. With raving reviews from her clients, it's no wonder brides have Gina at the top of their wedding lists.
In this week's blog post we steer away from venues and focus on a wedding planner - an essential part of planning a wedding. Gina has built her own company, Gina's Events, which thrives on individualism, as no wedding is the same. Her services are customized and every wedding reflects the unique personalities of each couple. Implementing all creative elements, Gina and her team work closely with their clients to create the perfect day - leaving lasting impressions and making unforgettable moments.
 
Tell us a little bit about yourself and your company.
I have been planning weddings for the last ten years and I still love every single wedding I plan - in fact I think I love it more each and every time. I am very hands on with my couples and I love the personal touch of being able to talk to them, meet with them and get to know them through the process. I started out helping friends and family plan their weddings and I have been very lucky to grow my business through word of mouth, dedication and many hours of hard work.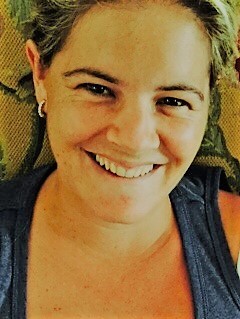 Why did you choose to specialise in weddings?
Weddings are my passion! I studied hotel management and travel hoping to be able to plan weddings one day and luckily I have been able to follow my dreams. There is nothing better than seeing everything come together as it should. I love working with people and I love the buzz I get from each wedding.
 
Why do you feel couples should hire a wedding planner?
A wedding planner can save you stress, time and energy. Wedding planners can also save you money. With many years of experience, wedding planners can help you through the process to ensure it is stress free and enjoyable. Planners have an extensive database of the best suppliers for each service which we have tried and tested and know that they work and that they work well! A wedding planner is there to hold your hand throughout the process and helps guide you in the right direction as we know what works and what makes both guests and couples happy. On the day of your wedding all you have to do is arrive – wedding planners take care of the rest. We are there to make sure that everything is as it should be and when things don't run as smoothly we are there to fix the problem.
 
Having planned many destination weddings, what do you think it is about Cape Town that international couples love?
Oh where do we start? The sun, sea and mountains – the gorgeous natural landscapes make for incredible images and memories. The options are endless – sea view/ mountain views / Winelands / City skyline – Cape Town really does have it all!  Wedding guests are treated to so many excellent options from amazing restaurants to winelands and day trips around the Cape. Having a wedding in Cape Town allows the couple the opportunity to entertain their guests and treat them to an exceptional experience. We've sent guests off paragliding off Table Mountain, Stand Up paddling on Clifton Beach, touring the Winelands and visiting the penguins on Boulders Beach! Cape Town is a fantastic wedding destination and couples and their guests love it! Guests from around the world travel in for a destination wedding which in itself is a big commitment and is a true indication of how important the couple's wedding day is to those guests– it's amazing!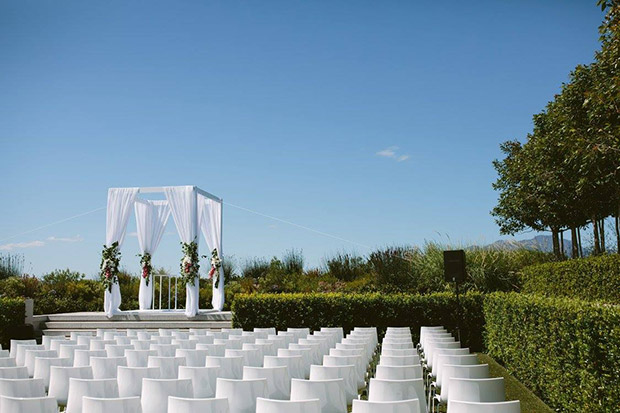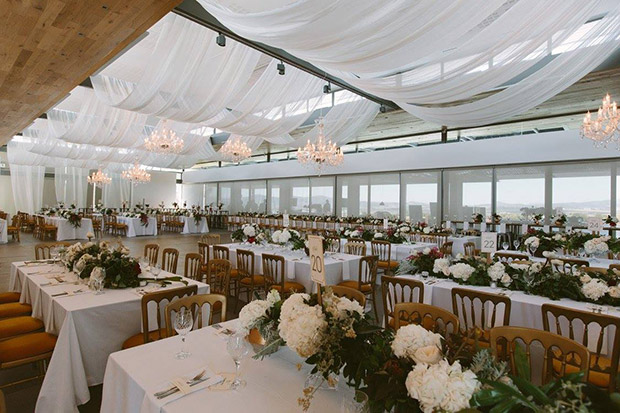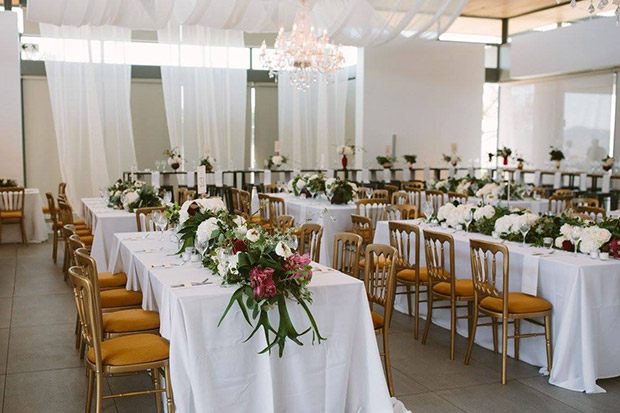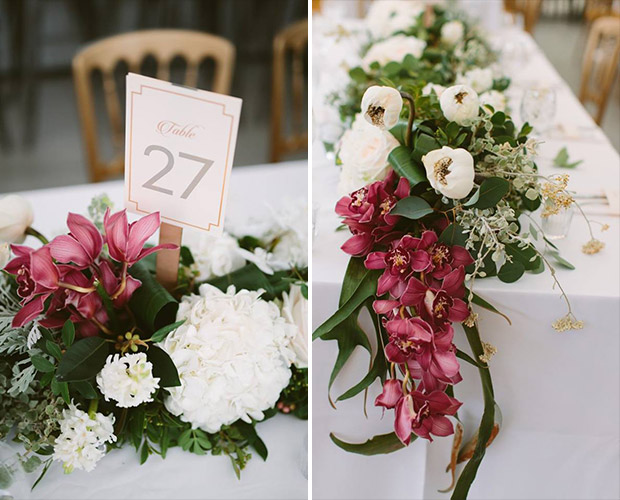 We have seen some incredible displays at your weddings - how do you keep up-to-date with the trends and where do you get inspiration from?
Thank you! I follow a lot of international design and décor suppliers and spend much time browsing social media like Instagram and Pinterest. I also try to attend any local décor festivals and search high and low for new ideas and new ways to display décor. I get inspiration from my clients and find that once we have met I am able to book them the florist that best suits their needs and budget and together we create a beautiful wedding. I love getting new briefs as I learn so much from both my clients and suppliers and no two weddings are ever the same.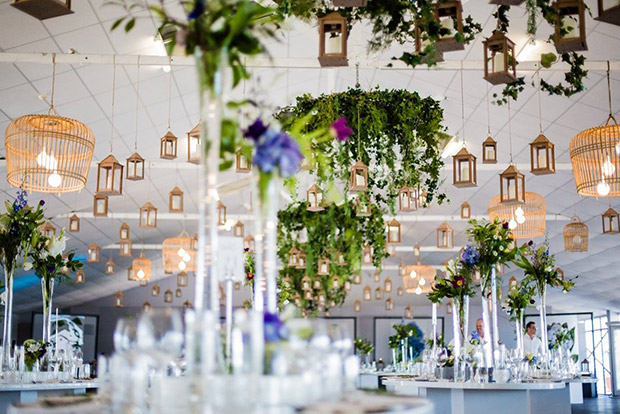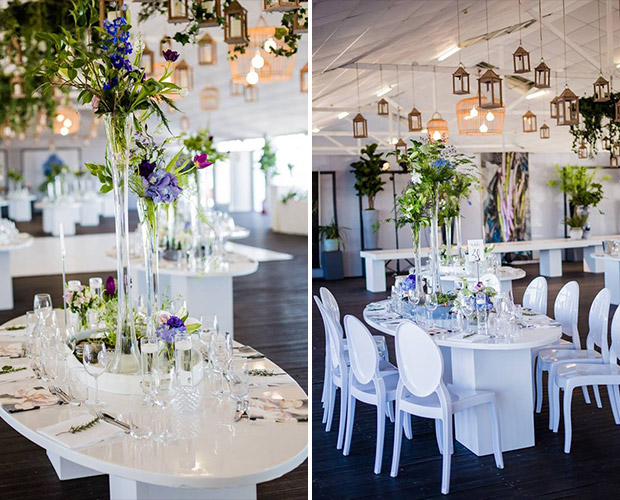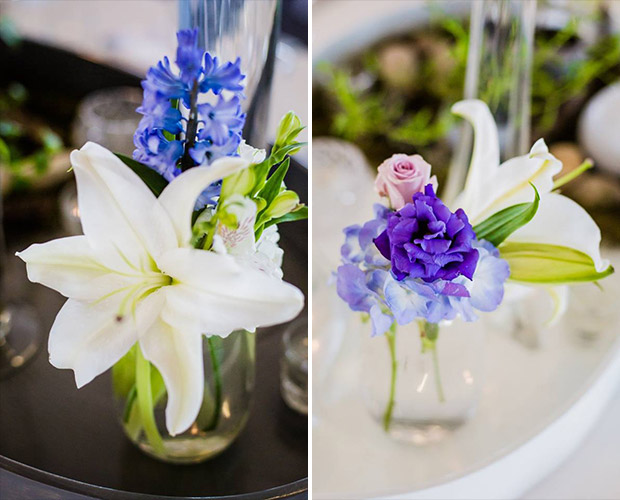 What are some of your favourite wedding trends this year?
Ooh there are some really beautiful looks coming up this season. I'm seeing shades of blush and metallic and beautiful greenery. Candles, candles and more candles in all shapes and colours!  Hanging décor installations – which brides are loving! It's going to be an amazing 2017 / 2018 season and I can't wait to see what we create! Watch this space...
 
What are some of your favourite wedding venues?
I really do have so many favourites - it's so hard to name just one or two. We are spoilt for choice in Cape Town and more and more venues are purpose-built or renovated in order to accommodate weddings.
 
Do you have any tips for bridal couples planning their own wedding?
Enjoy each and every moment. Take in the day as it flies by so quickly – take some time to sit and watch your guests enjoying themselves. Surround yourself with professional suppliers and the day will be stress free and everything you've wished for and more! But most of all, remember it is about the bride and groom, it is your day – do what makes you happiest ….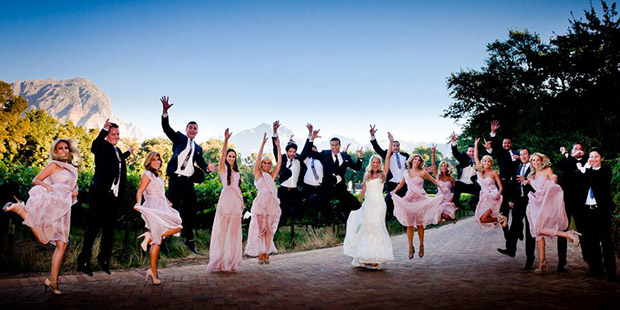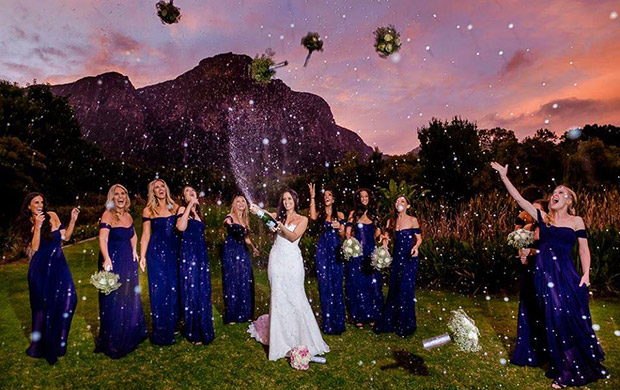 A big thank you to Gina for participating in this interview. We love your work and will hopefully get to work with you soon! To contact Gina for her planning packages and services, please visit click here for more information.
Wedding venue's featured: Cavalli Estate and The Lookout.
Shelley at Where's My Wedding