Paarl Wedding Venue | Zonnevanger
24 / 10 / 17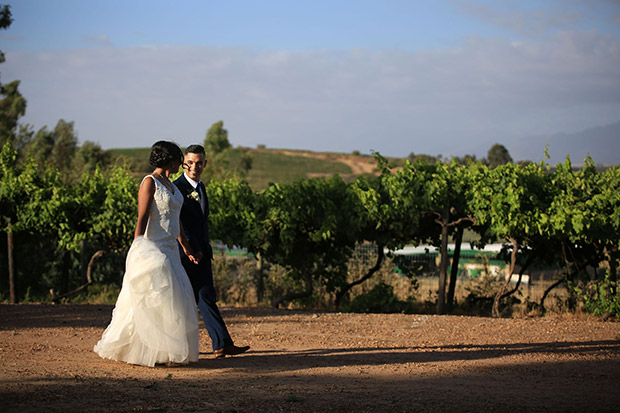 Situated among the vineyards and lavender fields on the northern slopes of Paarl, with spectacular views of the Klein Drakenstein Mountains, allow Zonnevanger's inviting country setting to embrace you on your special day.
Zonnevanger, meaning, 'to catch the sun' is a perfect mixture of winelands atmosphere and epicurean delights.
With accommodation on-site you and your guests have exclusive use during the wedding day, allowing for a relaxed environment. The vineyard-themed outdoor venue on a pond is joined by a fashionable and romantic indoor setting for wedding ceremonies and receptions for 30 to 160 guests with a spacious dance floor.
From the landscaped gardens, lavender fields and breath-taking mountain views to the top-class catering provided - Zonnevanger provides the full package.
If you are looking for a unique venue which, apart from its excellent value for money, also offers quality and attention to detail and individual requirements, Zonnevanger will be your dream venue. Being an owner-run venue, Zonnevanger takes great pride in each and every wedding and provide a hands-on approach to every element leading up to the day. In today's blog we feature our interview with Mariki van Staden – co-owner and venue co-ordinator of Zonnevanger.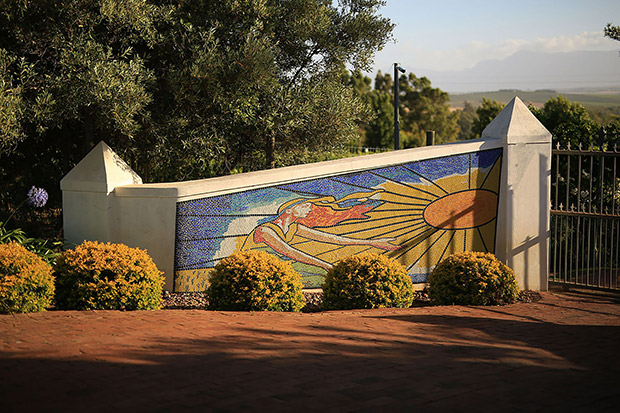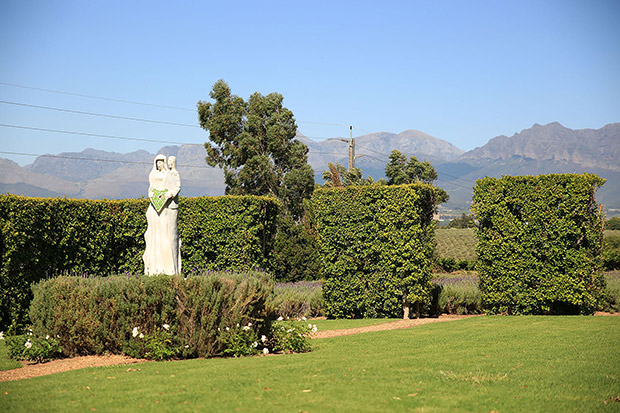 How would you describe Zonnevanger to someone who has never seen it?
Zonnevanger has a cozy feel with lots of lovely photo spots.  The function hall, ceremony and canape area are close together and guests can relax in our lovely gardens with the sound of fountains and ducks in the nearby pond.  We also have guest room facilities if needed.
We suppose, couples fall in love with different aspects of your venue, but what is your favorite feature of Zonnevanger?
Our couples love to have their ceremony on the gazebo on the water outside in our mountain-meet-vineyard and lavender field gardens.   Our spectacular lavender field is also a big attraction.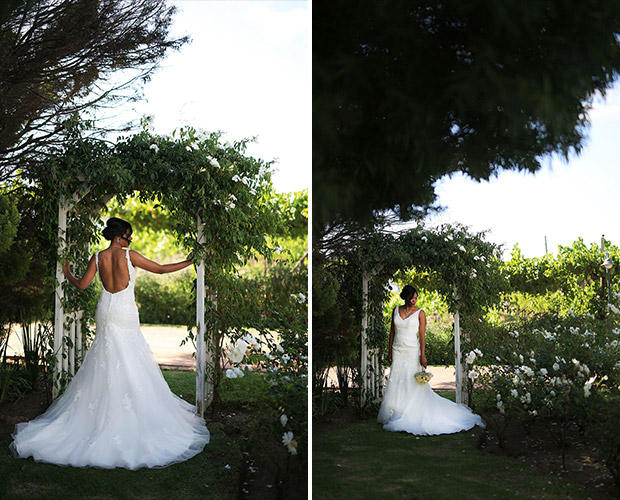 Zonnevanger has undergone some exciting renovations. Can you describe the new features and facilities bridal couples can expect when visiting the estate?
We renovated our whole function hall in winter 2017.  It was divided by little walls between pillars which we removed to create a more open space.  We changed the colour of the walls to create a calm, neutral setting.  We also renovated the floor and gave the ceiling a makeover to enable brides to hang flowers and fairy lights/bulbs, décor and/or cake from the roof if they prefer.  The best asset of the function has is the windows and doors that were taken out and replaced with frameless glass doors so that guests can have a view into our well-kept, beautiful gardens - bringing the beauty of the outdoors inside. We also added a wooden deck which creates an illusion of more space.  The function hall changed from a dark cave into an elegant setting, filled with natural light.
When and why did you decide to take over the estate and become a venue and wedding co-ordinator?
I was a (creative) teacher for several years.  When we moved to Cape Town I was ready for a new beginning and wanted to let my creative juices flow!  Me and my daughter always dreamt of having our own venue and became part of the wedding industry.  She studied events for 3 years at Aleit Academy and I'm proud to say that we both did an advanced course in Wedding Planning at SA School of Weddings.  I am humble but proud to say we are living our dream!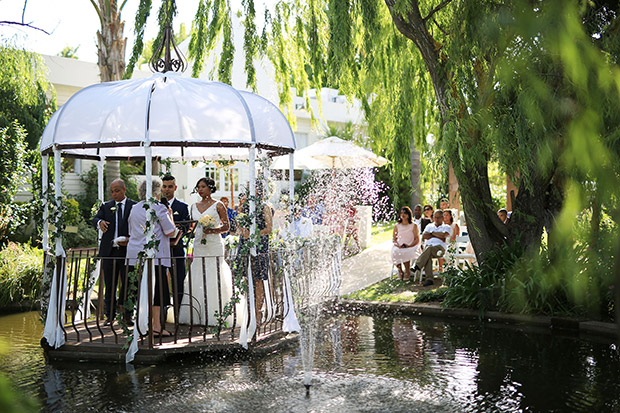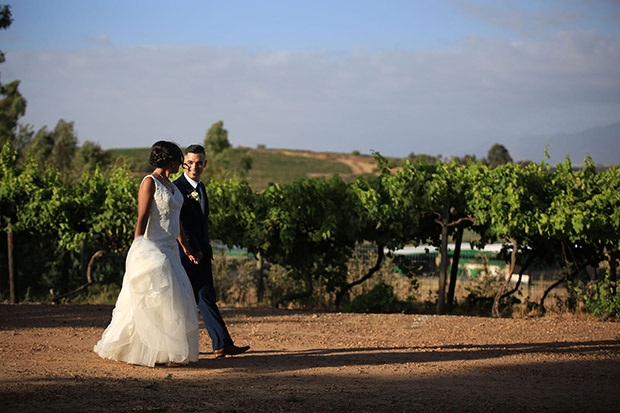 What advice would you give to couples selecting their wedding venue?
I think all couples definitely want a pretty location with lovely gardens for photo opportunities.  The food must be high on your priority list as guests without any doubt come for the food!  Make sure the venue has a qualified chef and a qualified team who are going to handle everything on your once-in-a-lifetime experience in a very professional way.   It is a bonus if the venue has an in-house décor team which make everything so much easier if all your arrangements can be a one-stop experience.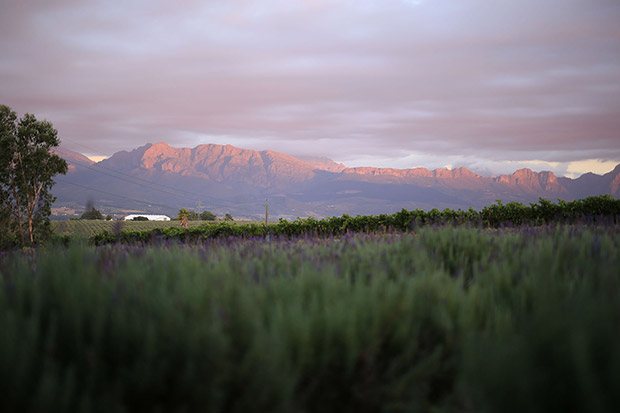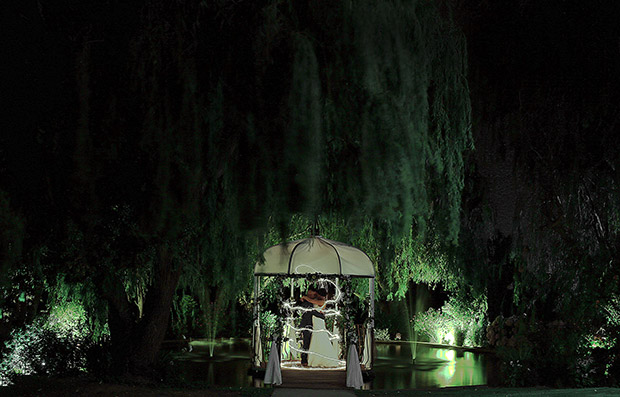 Zonnevanger:  To catch the sun, to catch your dreams!
The venue of your dreams!
Please come and visit us to meet our passionate, professional team.
Mariki xxx
Photography: Shoots by Design Photography
For more information on Zonnevanger, visit their page.