Interview with Wedding Photographer| Claire Nicola Photography
13 / 12 / 16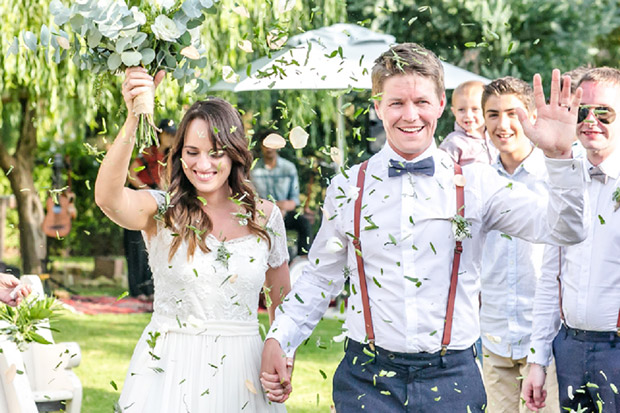 'Photography is a way of feeling, of touching, of loving. What you have caught on film is captured forever… it remembers little things, long after you have forgotten everything' – Aaron Siskind
A no-fuss, jean-clad, cat-loving girl, Claire Nicola, is our featured wedding photographer today. Looking through her portfolio it's obvious that she loves her job and puts her heart and soul into it. Highlighting and emphasising natural light and the beauty of the surroundings, Claire's images have a romantic softness, a timeless simplicity, and an ethereal feel.
In today's blog Claire gives us a brief overview of her journey as a wedding photographer as well as her favourite wedding venue to shoot at − Old Mac Daddy − as well as tips for couples looking for the perfect wedding venue.
 
Tell us a little bit about yourself?
(Laughs) Well that's never an easy one! Where do I start? I've lived in the Cape all my life, and couldn't imagine making a home anywhere else. I began photographing weddings in 2009, which means I've been celebrating love with all kinds of couples for more than seven years already. It's a career that teaches me constantly, and an industry that's grown and evolved me more than I could've imagined! I remember so clearly starting out, looking at the competition and thinking that this may just have to be something I do on the occasional weekend for fun. Never in my wildest dreams would I have believed that it could be my full-time career, and afford me the opportunity to travel all over the world to capture people's wedding days.
My loved ones and my work are at the centre of my heart, but there are a few other things I cherish. Firstly, good coffee. Pottering about my apartment. Chardonnay. Visiting new countries. Gardening. I love Friday nights in, eating takeouts and watching series- preferably with a cat on my lap. Basically, I'm a granny disguised as a 28-year-old (and very proud of it, I might add!).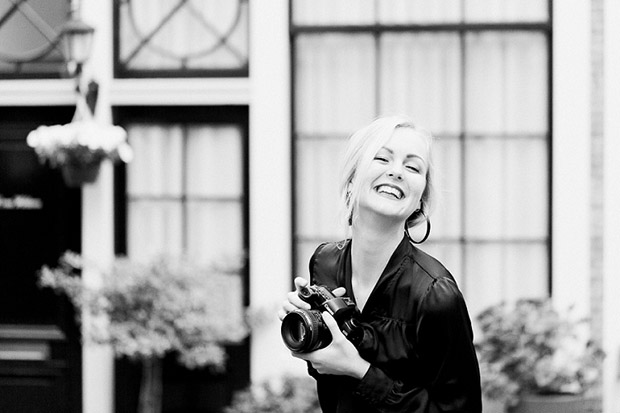 Image credit: Kibogo Photography 
 
Tell us why you chose to specialise in wedding photography?
My reasons for specialising in wedding photography have evolved somewhat since I began. Initially, it sparked my interest for all the whimsical, girly reasons: pretty dresses, happy people, gorgeous locations... the list goes on. Over time though, my relationship with my job has grown into something more meaningful. Being a wedding photographer is so much more than simply taking the photographs. There's a psychology to interacting with couples and their guests during such a high-pressure occasion, and being aware of this lets me help them relax into everything that's going on around them.
Seeing wedding celebrations almost weekly allows me to provide couples with insight into their day, and what, for them, is generally a once-in-a-lifetime experience. I love guiding couples through their day. Reassuring them and reminding them to enjoy the moment. To be fully present, and, in accomplishing that, together we create images that would never have been possible. I love the diversity of the job; the more styled aspects, the candid moments, posed images and documentary style shooting. You are forced to challenge yourself in every sphere, and to be able to draw on those capabilities at a moment's notice.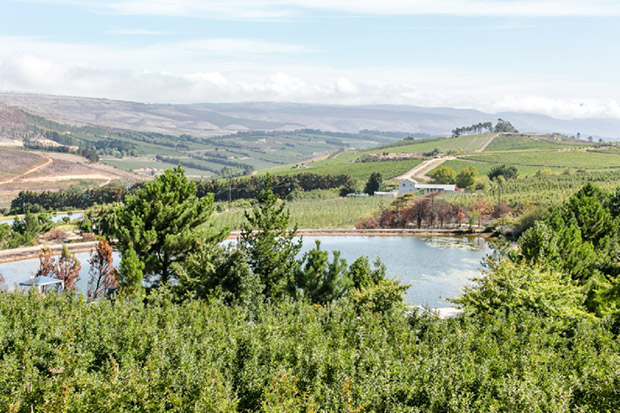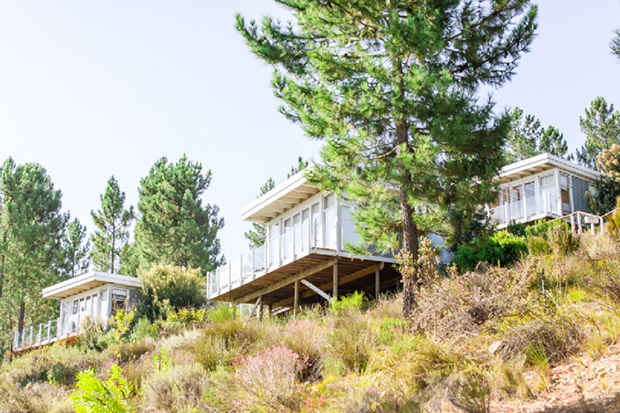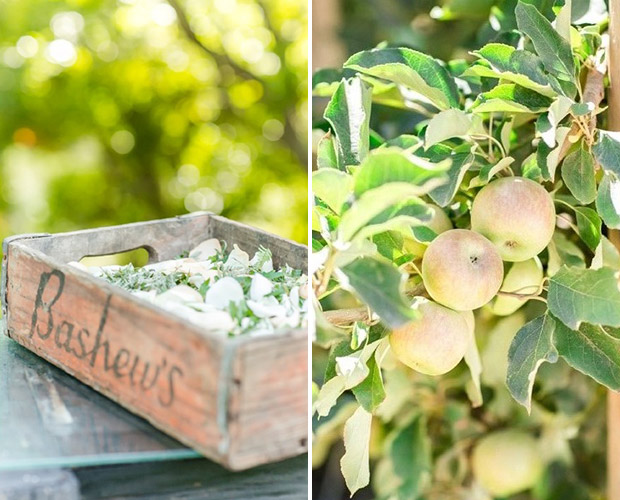 How would you describe your wedding photography style?
If I had to sum it up in one word, I'd say "gentle". I shoot predominantly using natural and ambient light, and only rely on flashes and artificial sources once the sun has set. I also prefer capturing the natural interactions between couples that happen a few minutes after you've posed them. You know the kind? The ones where they feel they look ridiculous, and both burst out laughing! Those spontaneous moments that happen between the ones I've set up almost always turn into the favourite images.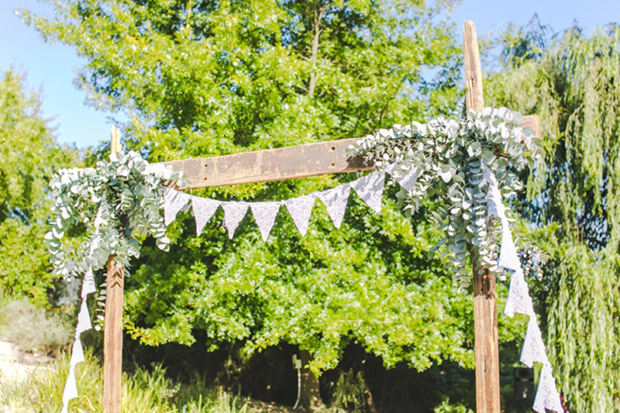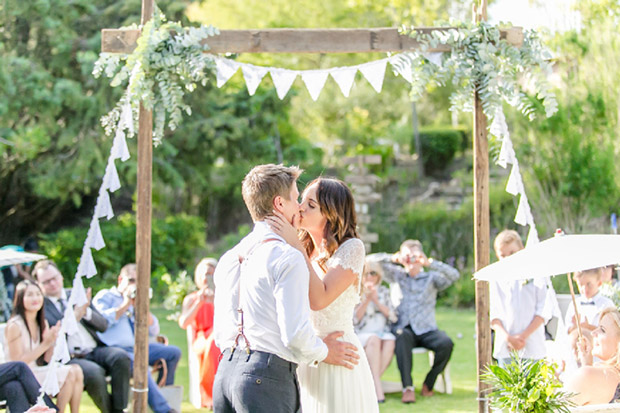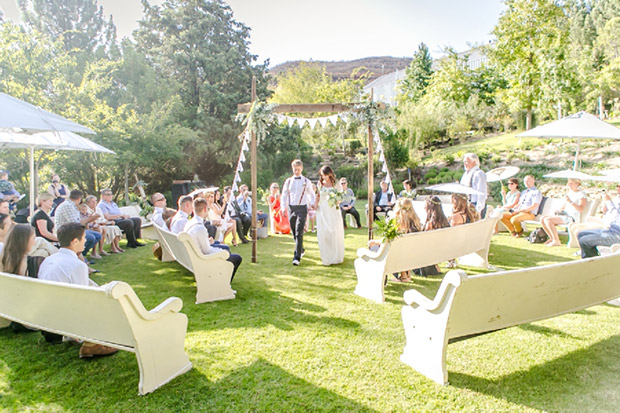 What has been your favourite wedding venue/location to shoot at and why?
I've been privileged to spend time shooting at many outstanding venues and singling out a favourite is immensely hard to do. I honestly feel that any venue has the potential to be perfect if a couple plays to its strengths on the day. That being said, I do, however, have a few personal favourites.
One is Old Mac Daddy in Elgin, which is an experience from start to finish. Its versatility allows couples to take their ideas in so many different directions, and the setting for photography as well as guest enjoyment is unbeatable! With its many options for ceremony locations, photographic backgrounds and outdoor festivities, there's bound to be something for any couple wanting to have fun on their big day. An added bonus is that your guests have the option to be accommodated at the venue's highly unique and individually decorated Airstream trailers.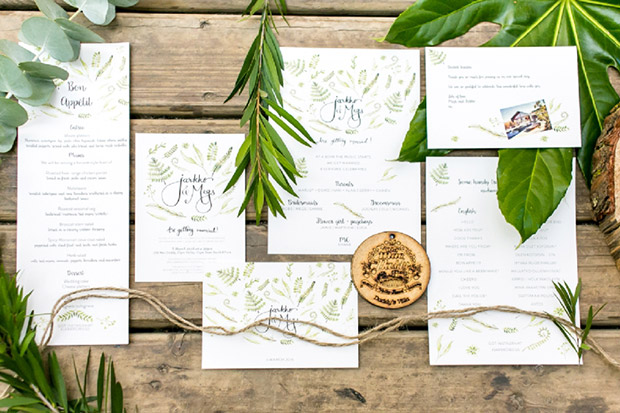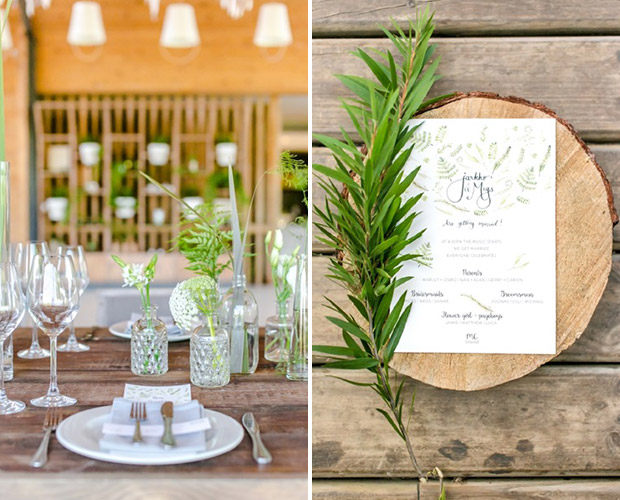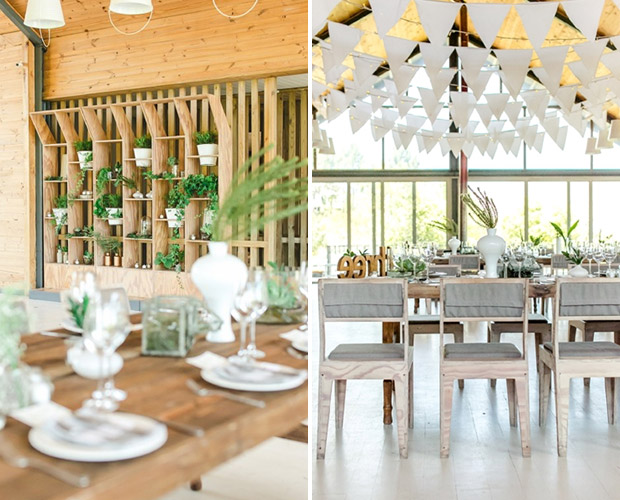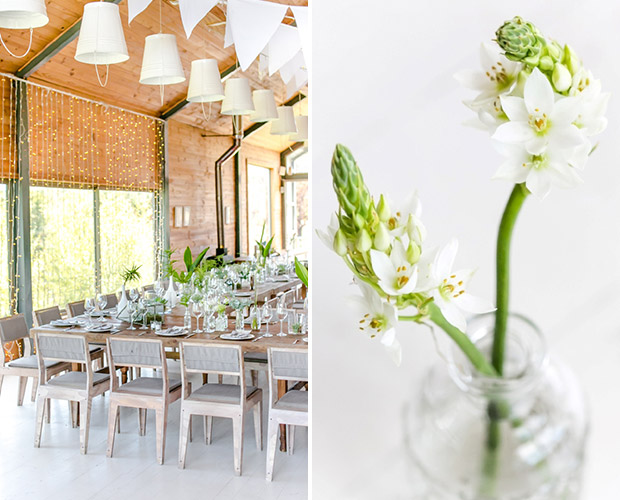 Do you have any tips for couples who are looking for the perfect wedding venue?
Deciding on the "feel" of your wedding day before going venue hunting is a must. So many couples book a venue, and then begin planning their décor afterwards. This can result in clashing styles and extra expenses when trying to make a venue into something it's not. I also suggest booking an appropriately sized venue. Hosting an intimate wedding in a massive hall can overwhelm both you and your guests, and result in a rather impersonal atmosphere. Be realistic about what you want, the size of your budget and the limitations of the space. I've seen the most beautiful weddings achieved on a shoestring budget.
Also, try to consider the practicalities of the day. Being at different locations for your preparation, ceremony and reception can cause you to lose precious hours. With so much to do, and the logistics associated with spreading your locations out, I find that couples tend to feel 'robbed' of time by the end of it all. Photographically, you also end up losing valuable moments that could have been better used taking family or couple portraits at your leisure, or even chatting with your guests instead of being shuttled back and forth. Give yourself more time to spend with your guest and to enjoy the wedding by limiting the time travelling.
To see more of Claire's work: http://clairenicola.com/
Thank you Claire! We look forward to working with you in the future and wish you a wonderful wedding season!
Shelley at Where's My Wedding