Cape Winelands Wedding | Jolene and Gerhard | Zorgvliet Wine Esate
23 / 06 / 16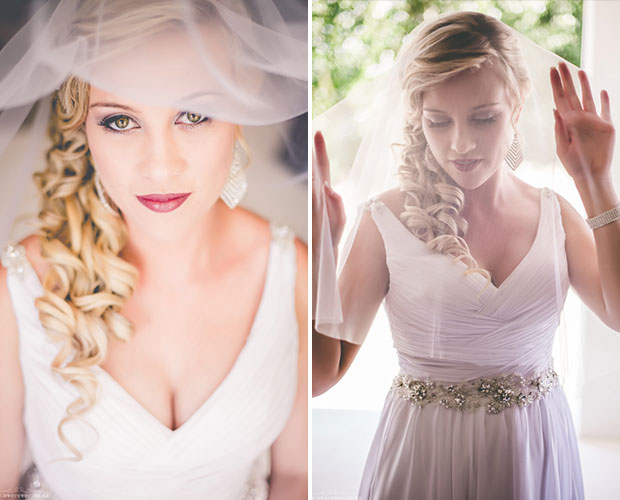 Your wedding day. Probably the most exciting 24 hours of your life are about to become a reality. Once your engagement has been announced, the champagne has been popped, the engagement celebrations enjoyed, it's time to start planning. Having worked alongside a wedding co-ordinator and numerous bridal couples, I know that planning a dream wedding involves countless details − and then prioritising them. And, yes, it can be overwhelming, as each decision seems more important than the last! At the top of our list of priorities is choosing a venue.
Choosing a wedding venue is one of the most crucial aspects of planning a wedding. It's the foundation that lends itself to setting the theme, mood and surroundings you and your guests will enjoy throughout your special day.  For our featured couple, Gerhard and Jolene, choosing a venue was easy. They tied the knot at the elegant Zorgvliet Winery in Stellenbosch, where guests enjoyed a beautiful summer's day, were transported via tractor and cart to the chapel, and savoured the festivities inside the beautifully decorated reception room. We asked Jolene about the couple's wedding day and her thoughts on choosing their wedding venue.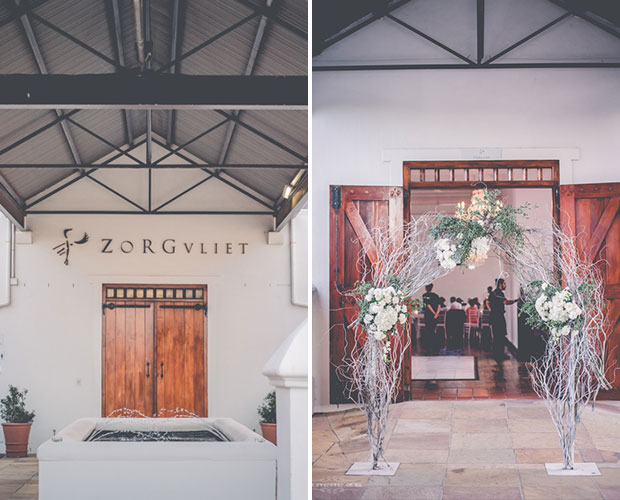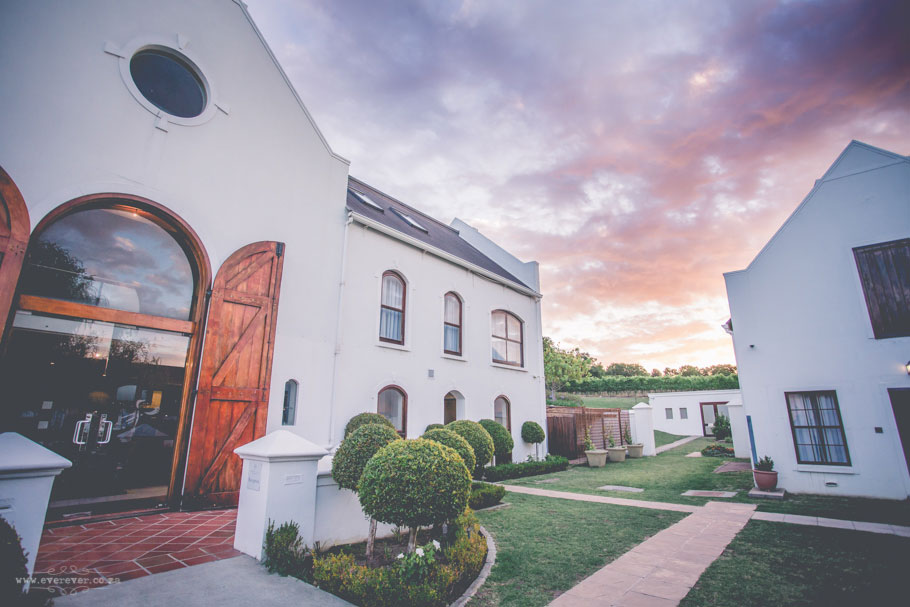 Jolene, tell us a bit about your story
Our story started when my best friend and I wanted to go on vacation to Manaba Beach, Margate. Her boyfriend said he wanted to take someone along that he'd recently started working with. We visited a restaurant to meet his colleague.  From the start, he made me laugh. On the 3rd of January, on Manaba Beach, he asked me to be his girlfriend!
Gerhard planned a whole day of activities to set the mood for his proposal. We went on vacation with my parents to Hermanus. He had secretly arranged for his parents to join us. On the morning he proposed we left early to go strawberry picking in Ceres. We also visited a few wine farms. That afternoon we took a walk on the rocks at Hermanus, where he popped the big question, his proposal printed on a wine bottle!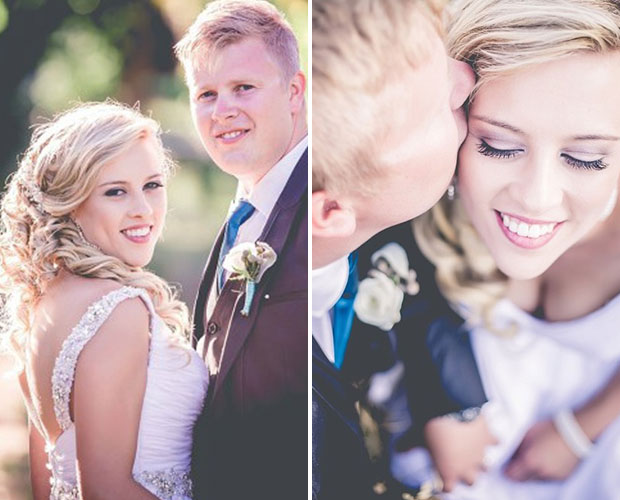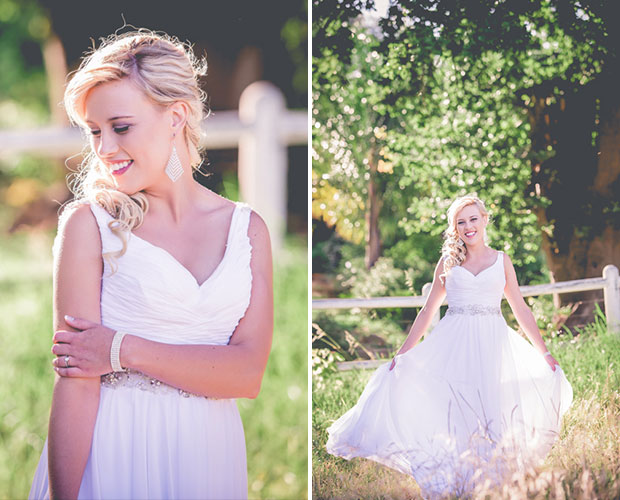 Where did you have your wedding and what made you fall in love with your wedding venue?
We chose to get married at the breathtaking Zorgvliet Winery, Stellenbosch, because of its beautiful view of the winelands and mountains.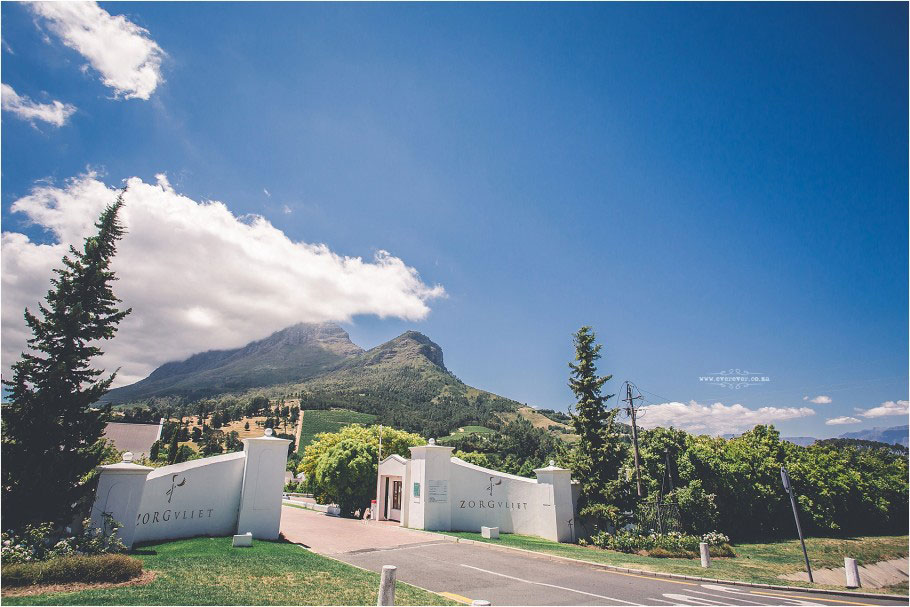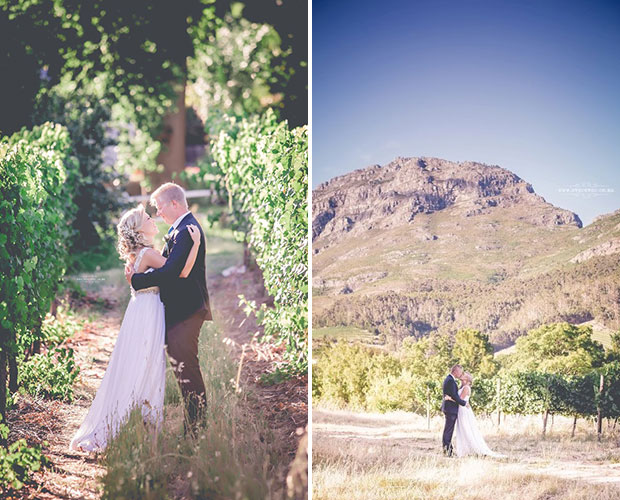 Had you considered other venues?
Most of the venues we considered were in the Banhoek area, but Zorgvliet had all the requirements we were looking for. 
What is your advice or tips for couples who are searching for a wedding venue?
Decide on the most important thing your venue must offer and then work from there.
How many wedding venues did you visit before you selected your venue?
We visited nine venues. Zorgvliet was the second venue we visited and we found it became the benchmark; we were comparing the other venues against it.
What was the toughest thing about finding a wedding venue?
We wanted to get married on the 19th of December and we needed enough accommodation for our guests at a busy time of year. We wanted to make a weekend out of our wedding to spend time and celebrate with our guests before and after the wedding. Zorgvliet offers the facilities and packages for exactly this so it had everything we were looking for.
How long in advance did you book the venue and was your ideal date available?
We booked Zorgvliet exactly a year before we got married.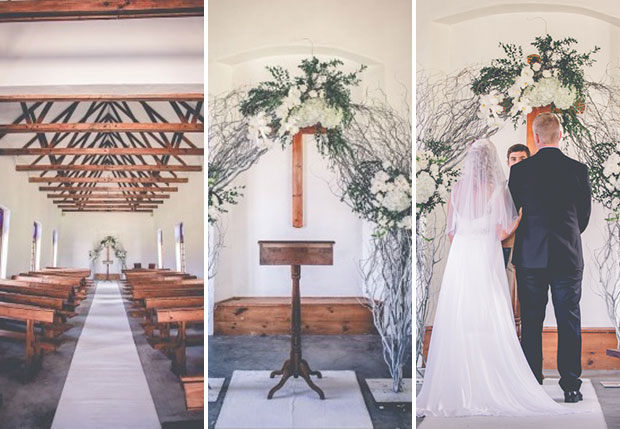 What was your inspiration in terms of the style and feel of your wedding?
I had always loved the idea of a classic, elegant wedding and got most of my inspiration from Pinterest. For the décor I wanted turquoise blue and worked together with Sitting Pretty to bring this vision to life. My sister, who's very creative, did all the stationery design.
How did your wedding reflect your personalities and personal style?
First, it was in our choice of the Cape. Gerhard and I love the Cape and wanted our guests to experience this as well, and also to have a good time!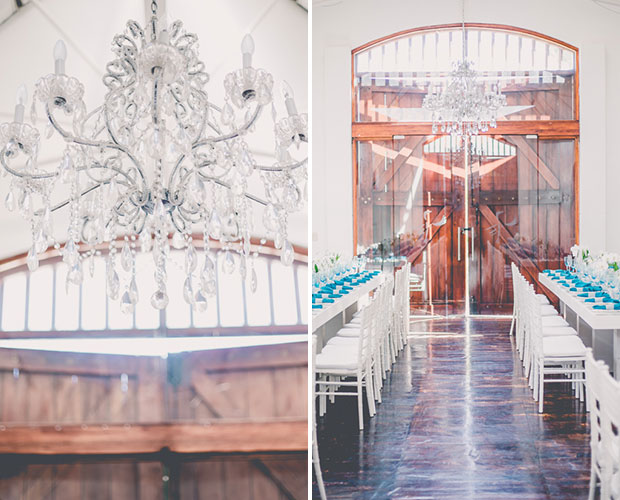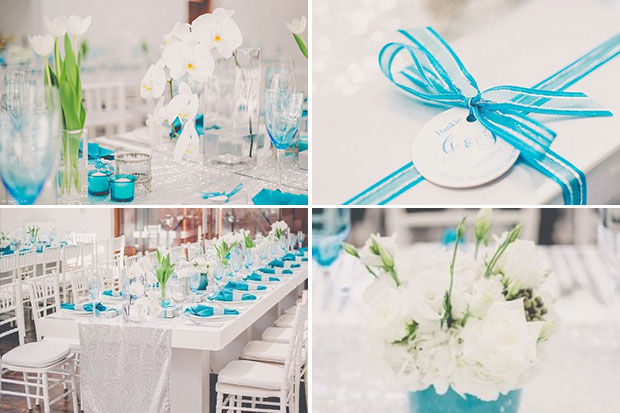 What's the best memory of your wedding day?
That the day was perfect − and all the hard work and organising paid off.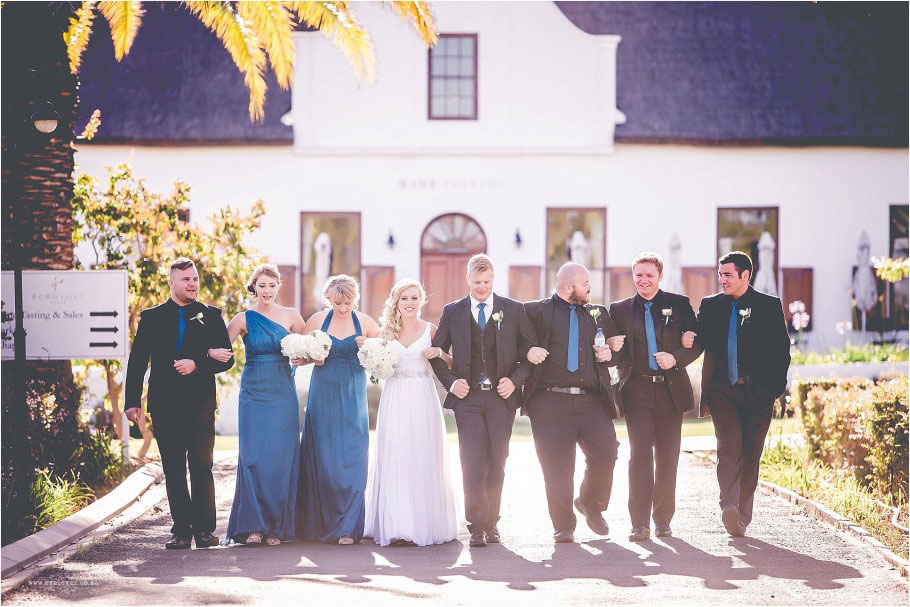 Please list all your service providers, from music and makeup to dresses and the wedding planner.
Music: Dieter Uken
Cake table: Cakes by Wade
Makeup and hair: Elegance Hair and Makeup Studio
Photographer: Ever, Ever Photography
Wedding dress: Olivelli Northcliff
Venue co-ordinator: Christine
Wedding Planner: Nicola Jane
Décor & flowers: Sitting Pretty
Ceremony music: JAM Strings
Stationery design: Kimi Beyl (my sister) 
Stationery printers: Katoer Goeters
 
Thank you, Jolene for the time you took to answer our questions. You and Gerhard are truly a beautiful couple − with the kindest of hearts. Wishing you both the very best on your life journey together!
To see the full wedding album by Ever, Ever Photography: www.everever.co.za
For more information about Zorgvliet: www.wheresmywedding.co.za/venue/oak-room-zorgvliet
If finding the perfect venue proves to be difficult or if you are unsure which venue would be best suited to your wedding day- we can help!  Simply click on 'Our Advice' tab, download our venue questionnaire (which lists questions you should ask when deciding on a venue), and you'll be ready to make your venue decision, armed with all of the right information!
Shelley at Where's My Wedding