Allesverloren | Riebeeck West Wedding Venue
11 / 10 / 17
Approximately 100km northeast of Cape Town, lying below the Kasteelberg is the historic wine estate of Allesverloren. The oldest wine estate in the Swartland, Allesverloren is renowned for its red wines and top class wedding venue.
A firm favourite of ours has to be the bush chapel, set amidst tall, majestic blue gum trees – your very own private (and somewhat hidden) ceremony area. Surrounded by the beauty of nature, one doesn't need much to decorate this space.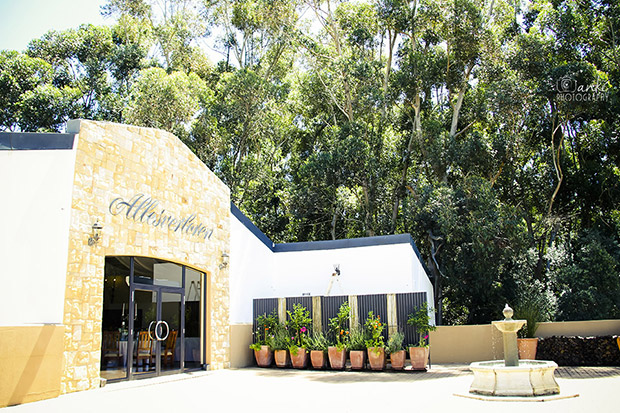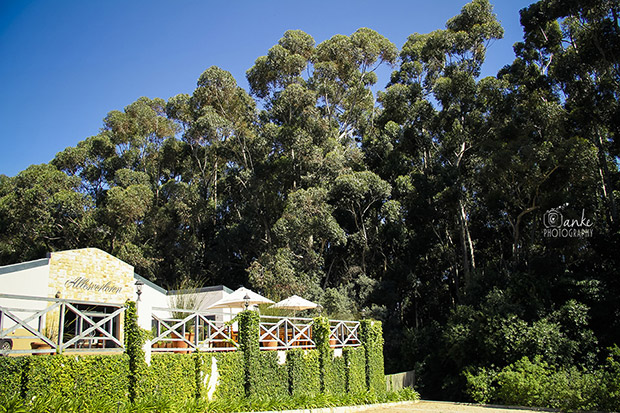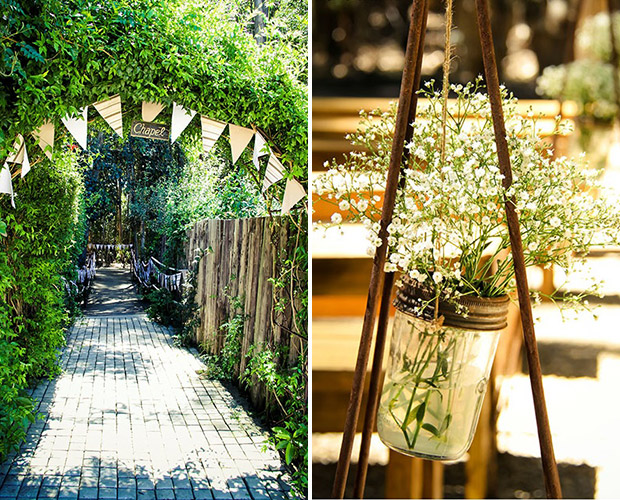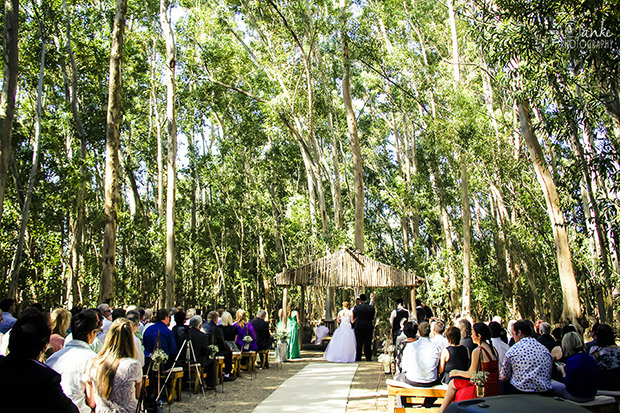 The reception venue can accommodate 200 guests with a dance area, or 250 guests without a dance area. It is fully air-conditioned with a well-equipped kitchen, bar and large covered veranda. This purpose built venue, with its well-suited yet minimalistic fittings, such as soft draping and fairy lights, lends itself as a blank canvas which can be decorated as clients see fit.
With raving reviews received from happy clients and guests, the food at Allesverloren – catered by Bertus of Allesverloren – is another winning feature guaranteed when booking Allesverloren. With no set menu dictated, Bertus and his team tailor a menu for the exact tastes and preferences of clients.
Oak trees, vineyards, mountain views, excellent cuisine, award winning wines and a purpose built reception venue all add up to the perfect place to host your wedding reception.
Add to this two nearby quaint villages with picturesque churches, a unique menu of your choice, and a dedicated catering staff to round off a perfect country wedding venue.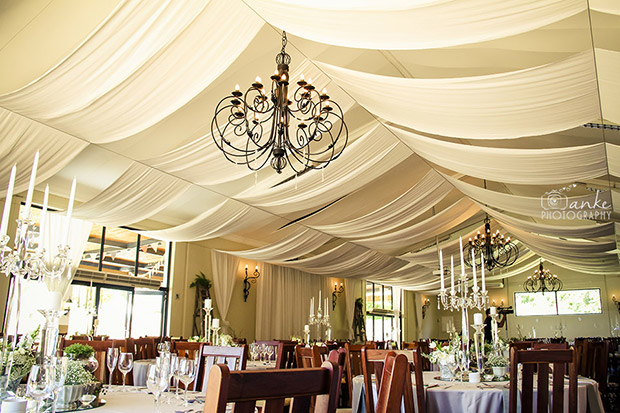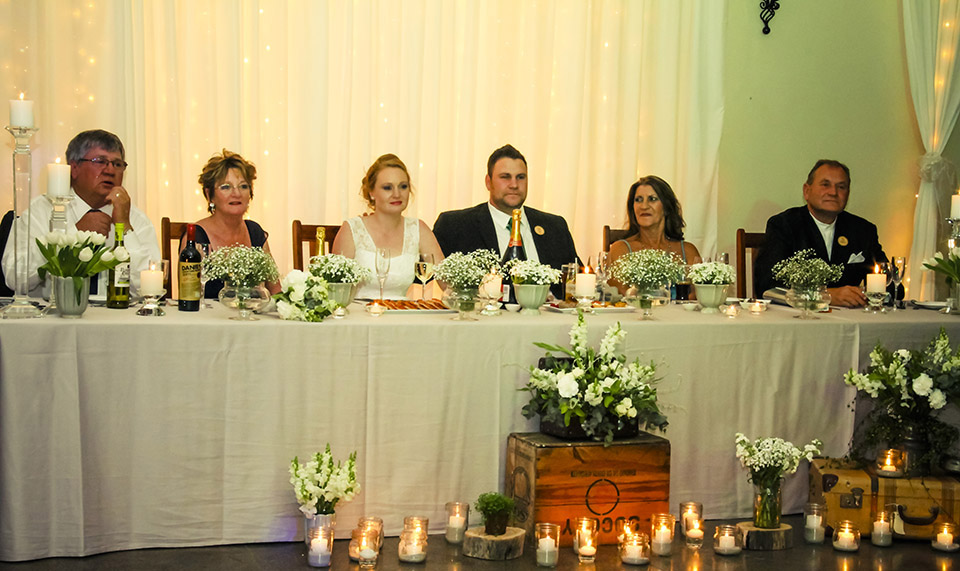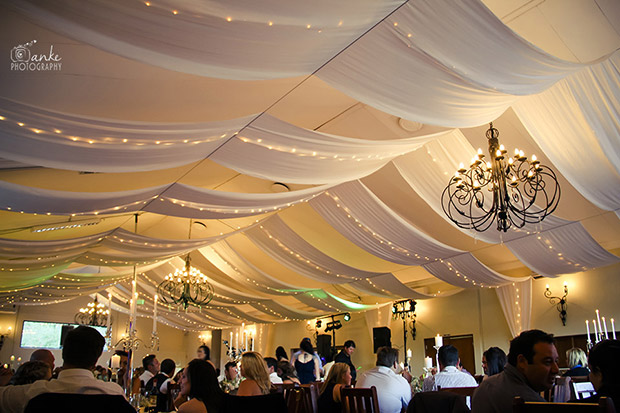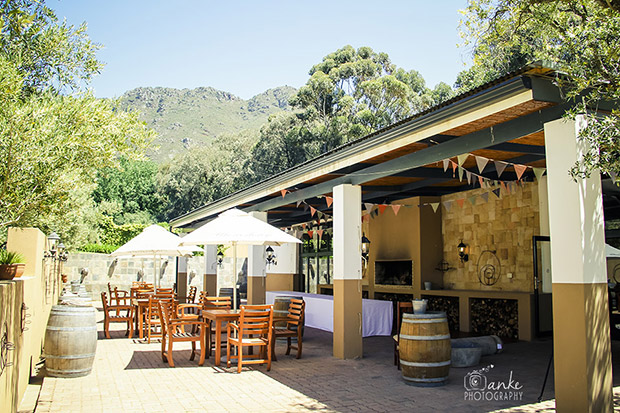 Photographs: Anke Photography
For more information or to contact Allesverloren, visit their page.