Tintswalo Atlantic | Cape Town Wedding Venue
15 / 10 / 19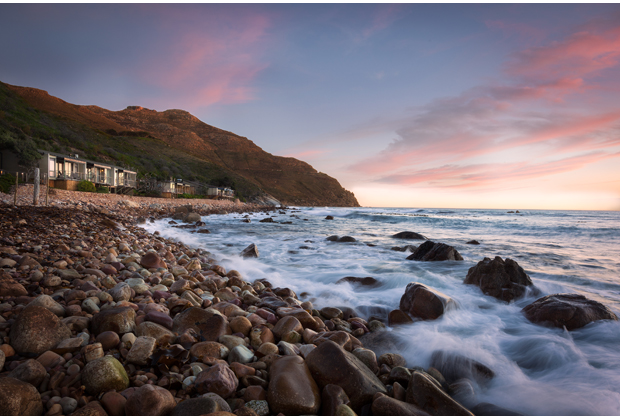 Nestled at the base of Chapman's Peak, Tintswalo Atlantic is the only lodge privileged to be on the edge of the Atlantic ocean within the Table Mountain National Park.
Last month we had the absolute pleasure of attending their relaunch with the coordinators community. We parked our car just off of Chapman's Peak Drive, the panoramic views of the glittering sea and the dramatic Sentinel Mountain Peak, set the tone.
The shuttle took us down a private winding road through indigenous fynbos to a pebbled beach. The lodge, almost completely hidden from view, is beautifully designed to blend in with the surrounding flora.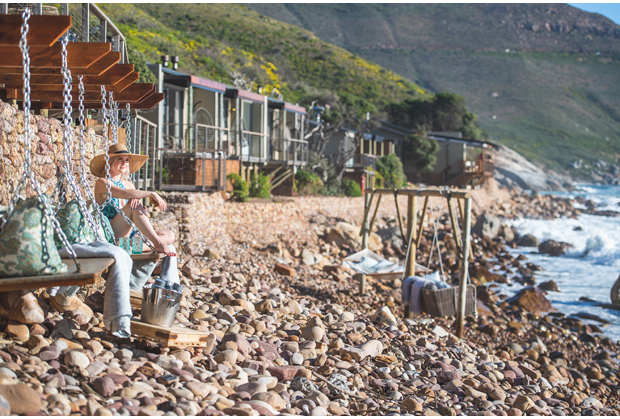 As we walked up to the entrance we were greeted by the most impeccably dressed young man, who welcomed us with a delicious elderflower and gin cocktail. While we sipped on our cocktail, we were escorted through the breathtaking lounge and bar area into the picturesque dining room leading onto an expansive wooden deck with panoramic views of the Atlantic Ocean. The soft ebb and flow of waves in the protective fringe of rocks below promise a very romantic setting where the bride and groom might choose to exchange their wedding vows.
Mother and daughter team, Gaye Corbett and Lisa Goosen have used their considerable talents to bring the freshness of the panoramic cobalt blue sky, turquoise sea, and sandy rocks inside to decorate the beautiful rooms. The natural palette and textured materials add an exciting visual and tactile experience.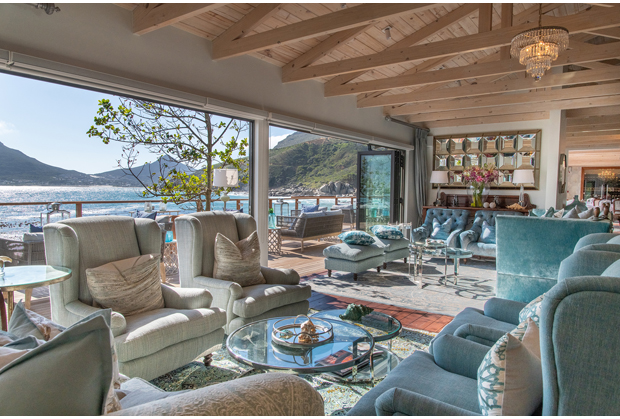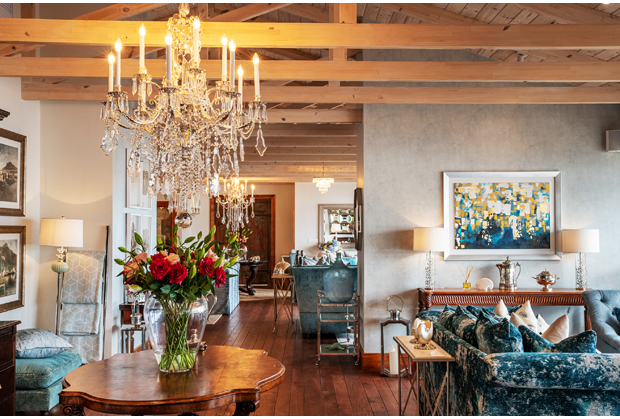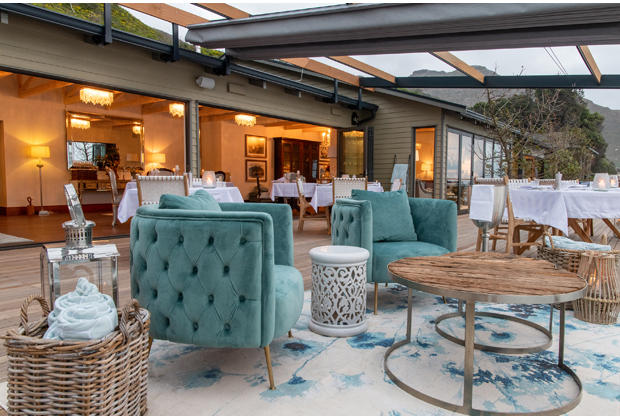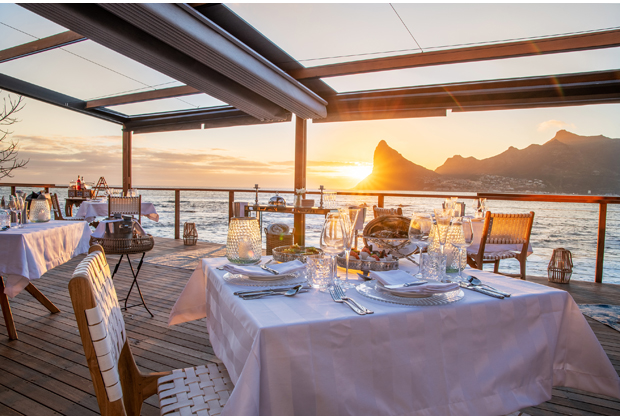 After breathing in the crisp salty sea air and being served the most delicious canapés, we were taken on a lovely tour of the rooms. There are 10 Island Suites and a two-bedroom Villa. Every suite is individually decorated to resemble the beauty of different islands around the world and are all equipped with air conditioning, underfloor heating, wood-burning fireplaces and a private deck with that magnificent view I've mentioned a couple of times before!
The pool deck is a magical spot for your ceremony, with waves crashing right next to you, offering a dramatic backdrop for your wedding photos.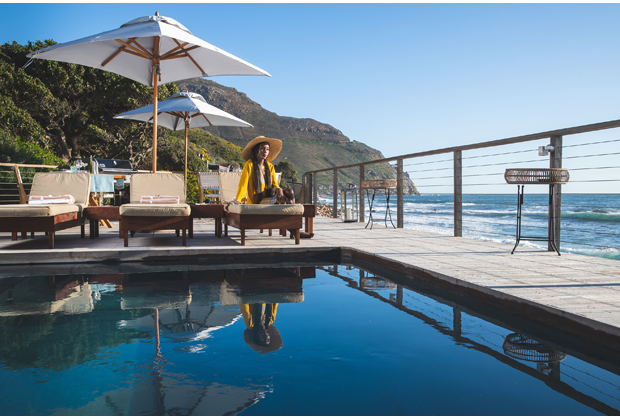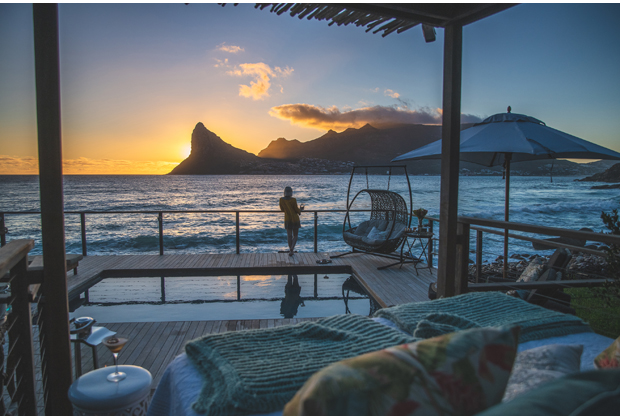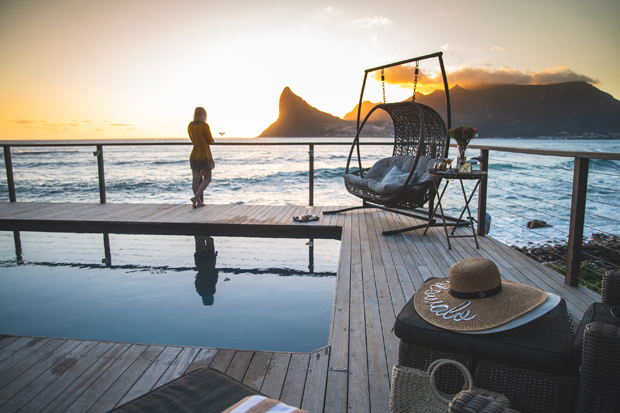 The elegant dining room offers an interactive view of the kitchen and can host a seated dinner of up to 100 guests.
We were offered a lovely touch to complete our Tintswalow secret experience. We chose pebbles and we were told to make a wish as we threw them, right hand over left shoulder into the sea, to seal the promise.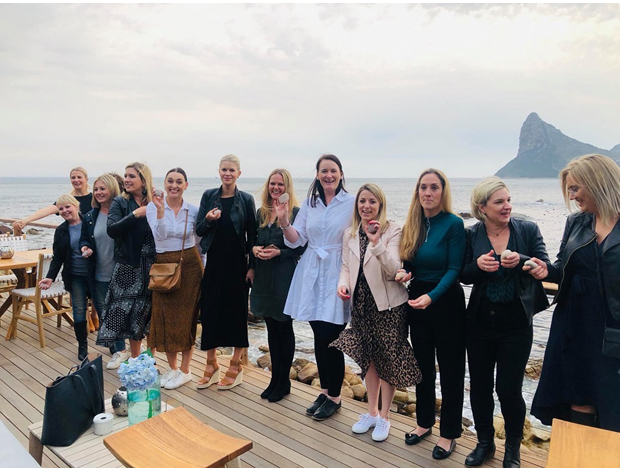 In the Shangaan language, Tintswalo means "the intangible feeling of love, gratitude and peace bestowed upon someone offering you a meaningful and worthy gift." Indeed, that was the final gift that we took away with us when we eventually left.