Buitenverwachting | Consantia Wedding Venue
10 / 10 / 19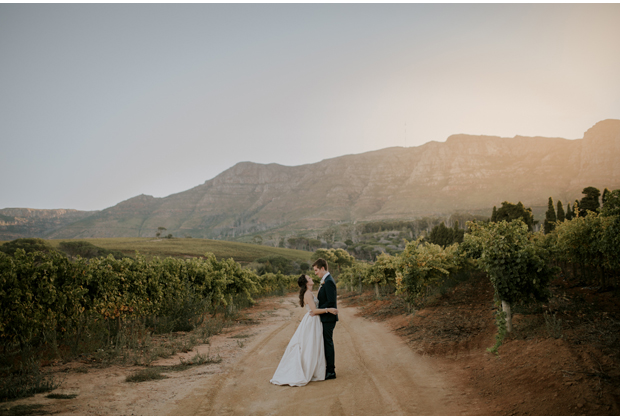 Buitenverwachting, one of South Africa's oldest and beautiful wine farms, was originally part of the Constantia Estate founded by Simon van der Stel.
In 1679 Simon van der Stel requested a piece of land from the Dutch East India Company for loyal service. After a number of years, the wine produced from this farm caught the attention of influential people from across the world. Due to the farm's increasing popularity, the Dutch East India Company sent a representative to investigate. As he arrived he realised that Simon van der Stel not only owned more land but also more slaves than the King of Holland at the time, back then wealth was measured by the amount of land and slaves you owned.
The King immediately decreed there was no way that one of his governors could own more land and slaves than him, so he split the land into five farms!
He gave Groot Constantia to Simon van der Stel and divided Klein Constantia, Buitenverwachting, Constantia Uitsig and Steenberg Wine Estate between his other cabinet members.
Buitenverwachting, as we know it today, is still producing outstanding handcrafted wines and an exquisite menu.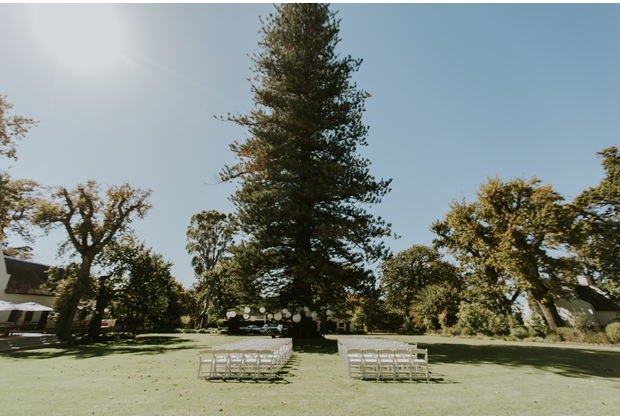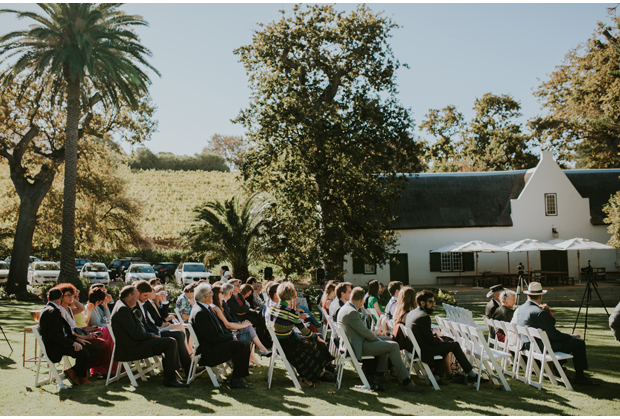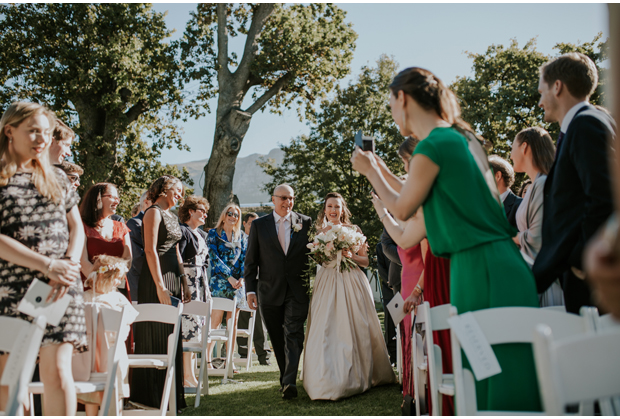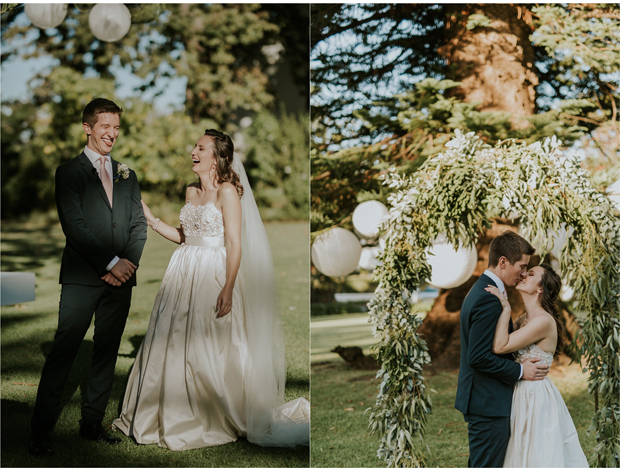 There are numerous spaces on the estate for your ceremony, from the lawns in front of the historic Manor House to the charming Avenue of Oaks, to name a few.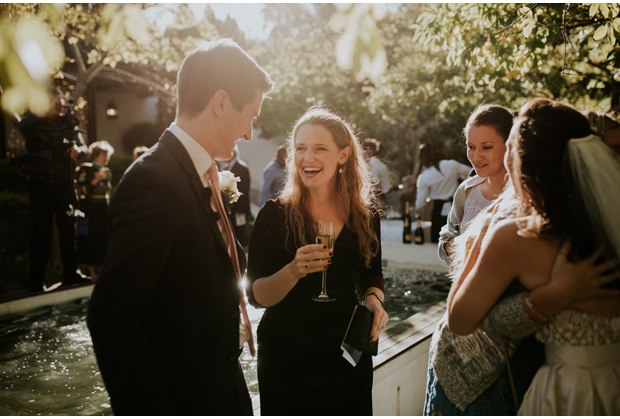 Connecting the restaurant with the popular Coffee Bloc is the courtyard surrounded by silkwood trees and a traditional Cape fish pond. The Courtyard is a beautiful space for after the ceremony, where your guests can enjoy delicious canapés and drinks.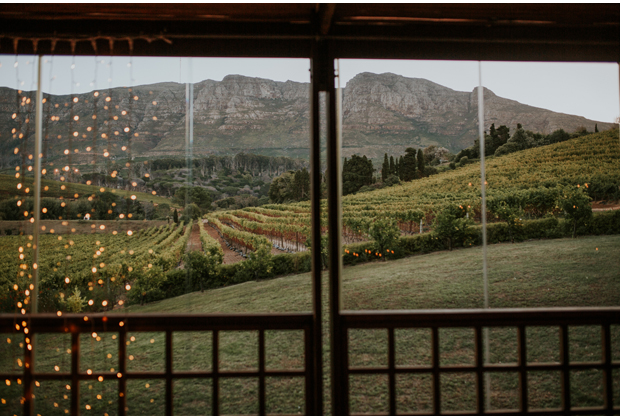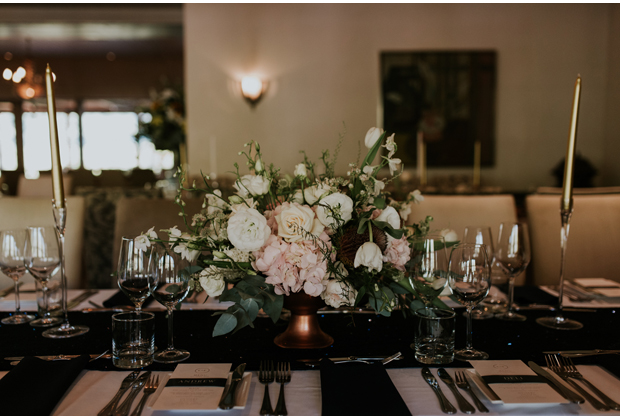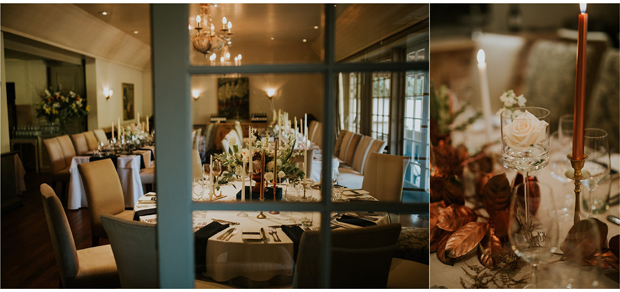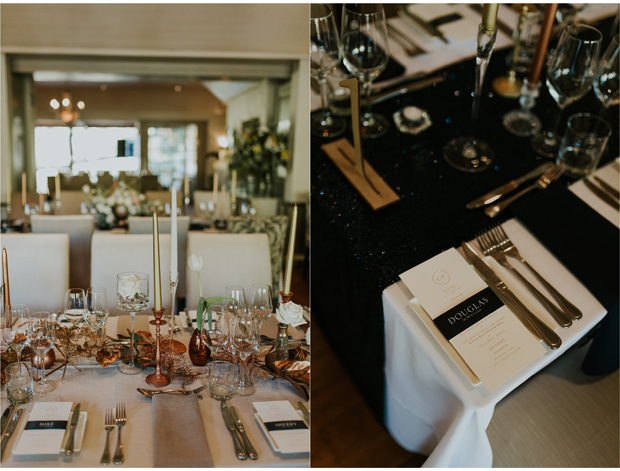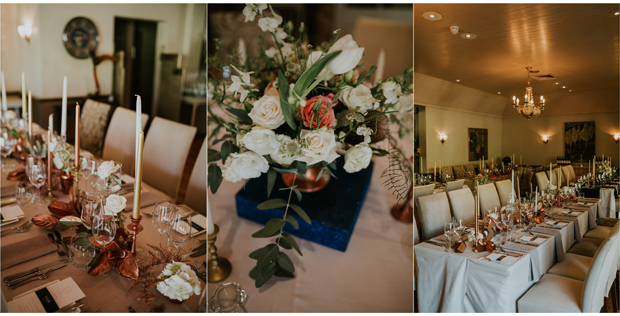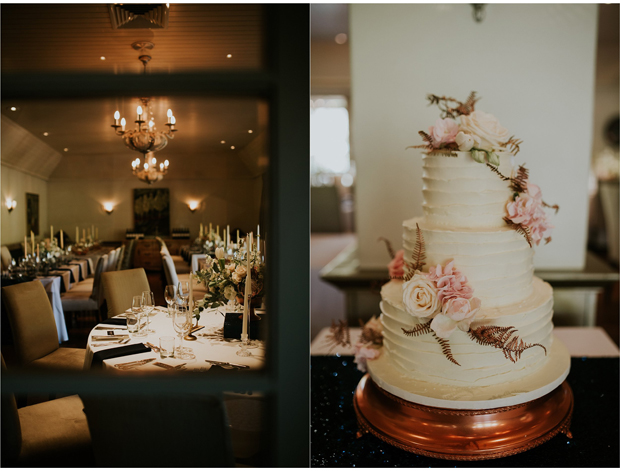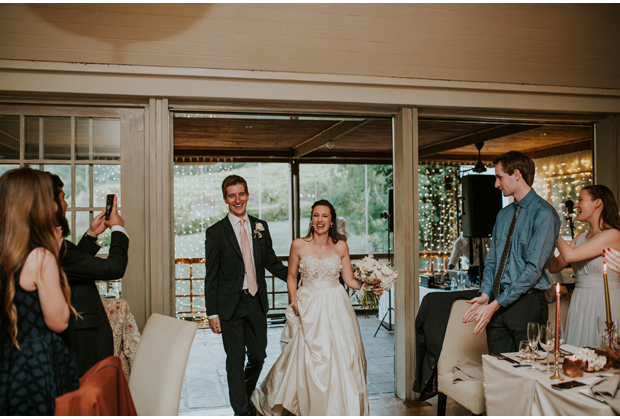 The restaurant boasts magnificent views over the Constantiaberg mountains and vineyards, which serve as inspiration for head chef and partner Edgar Osoijnik.
Chef Edgar Osoijnik's Austrian roots are evident in his cooking and his menu takes you on a journey through the different stages of his career. Chef Edgar's sense of artistry is portrayed to perfection adding a mouth-watering experience for all palates.
Buitenverwachting urges couples to allow for 2 to 3 hours for service time as they want you to focus on the full dining experience.
We highly recommend Buitenverwachting as a wedding venue to any couple passionate about delectable food and wine.
For more information contact Yolanda Osojnik, visit their website.
Photographs captured by Dearheart Photos
To see the full album: Dearheart Photos
Co-ordination by Just Jack
Floral Design by Paradiso Flowers
Furniture & Lighting by N Concepts & Designs
Wedding Cake by Cakes by Wade
Hair & Makeup by Ida Webster
Megan at Where's My Wedding